Controlling your mailshot's budget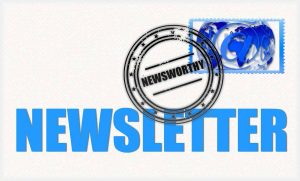 Mailshots have not had their last word
In the era of total digital, you could be forgiven for thinking that mailshots had completely disappeared from the corporate world. A "has been" you say? No, not at all! On the contrary, mass emailing has not succeeded in killing off the good old mailshot that is also so elegantly termed flyer, direct marketing campaign or advertising brochure.
A study conducted in 2013 by the Direct Mail Association, showed that 65% of consumers have purchased on at least one occasion, a product which had been presented to them by a mailshot. Just when you think that the French have had enough of advertising, the study showed that only 4% of them have put a "No advertising" sticker on their letter box. To add insult to injury, 93% of the French like to read or leaf through advertising brochures and flyers. Omar Farra, Marketing Director at La Poste group, confirms that "Everyone opens their letter box everyday. And a cluttered letter box is less of a nuisance than a full email inbox, since the last-named is perceived as much more personal. Furthermore, emails might also contain viruses".
A recent study by the Print On Demand Institute (PODI), confirmed that postal mailing remains the most solicited advertising campaign lever. The more personalised mailshots are, the more relevant and effective they become. What's more, the results of postal mailing have a longer lifespan than a simple email…
There are many advantages of postal mailing
Unfortunately, the cost is often high and difficult to predict. What are the printing and delivery costs, what exactly is the service rendered, what deadline should be anticipated? There are so many questions that it is impossible to correctly calculate the mailshot budget. In short, mailshots remain very difficult to budget for companies. Drawing on this, Pascal Duvivier, head of a traditional company, has set up a new "web-to-print" service.
The "Web-to-print" solution
Having minutely analysed all these conclusions, Pascal Duvivier created "Papermailing", a web-to-print concept that could not be more innovative. Using his "Papermailing" solution, you can simulate your quote free of charge. The mailshot process can then be simplified, thanks to a unique and specialised supplier. Your marketing actions can also be adjusted and recorded.
There are a large range of printing supports at your fingertips such as letter heads, brochures, flyers, envelopes and so on. You benefit as well from the lowest postage rates on the market.
Completely autonomous, you can develop measure and modify your advertising campaigns. The simulators allow you to calculate all the costs of your mailshots, and to incorporate them in your marketing strategy budget. "Papermailing" guarantees you not only a French delivery service, the best prices on the market and the flexibility of an à la carte service, but also the possibility of obtaining supplementary printing and professional advice.
You gain the advantage of an increased flexibility and responsiveness regarding proposed deadlines. Thanks to this modern and innovative solution, companies can now take full control of the quality and the quantity of the levers as well as the deadlines!
---
Other articles: 
---
---