Intelligent paper on the way to revolutionise digital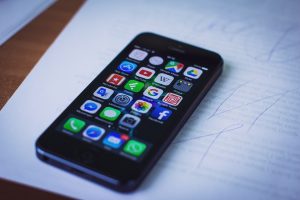 After nearly 3,000 years of existence, paper continues to hold out against digital by using digital innovations to reinvent and improve them. In 2015, the advent of the paper Powercoat Alive in France opened new fields of applications for advertisers. Linking paper and digital supports, it does not need dedicated applications nor a QR code.
Imagine reading an article about a book that you are interested in buying. Intrigued by it, you take out your mobile and put it on top of the illustration of the cover. Before you know it, you're connected to a bookshop selling the book. Just one click and it's yours. This is not science fiction, but real life.
The connected paper revolution.
Thanks to the new paper generation, you simply have to place your smartphone on the page to connect it. The photo comes to life as a video, targeted digital advertising, or complementary information content. Arjowiggins have developed a new paper and silver ink that has made possible this technical revolution.
Integrated in the paper, called Powercoat Alive, a NFC chip (Near Field Communication) conveys the information with a maximum rate of 424 kb/s. This extremely small chip enables data exchange between a reader and several mobile terminals without creating connection confusion.
Using silver ink to connect without an app
Silver ink works as an aerial and conductor between the paper and the telephone without the use of a battery. In the long-term it could even authorise secure on-line payments.
However, this incredible paper is only compatible with Smartphones that use NFC technology or Android and Windows mobiles. The connected paper is not compatible with iPhones.
PowerCoat Alive enables many varied applications and has sent advertisers and publishers alike into a spin.
In France, the T comme Terre agency is the first to have exploited this paper for mailshots. The lucky recipients received a card with an image of an ice cream coupe, and when connected to their telephone, the ice cream proceeded to melt. Even if this didn't leave stains on their ties, it certainly enthused them. The T comme Terre agency received a positive feedback of 15 % straight away.
Advertisers can read the future in paper
Above and beyond the interactivity between the two opposing worlds, connected paper can convey information about the telephone user's identity that can be collected and analysed. The advertiser can recognise your telephone type and your purchasing behaviour, and then by using geolocation, you can be targeted with attractive messages. Connected paper can be utilised for tracking and communicating all these elements so you can be contacted and receive mailshots, invitations or even discount offers.
Think about the following situation. You are looking at a flyer for a car, and your telephone detects that you are interested in a certain car make, and suddenly you receive an offer from a nearby car dealer.
Paper is not over the hill. On the contrary, the technological revolution has led to connected paper, which will allow the digital universe to realise new innovations. Paper is stealing the limelight from digital and on the way to arranging a relationship based on mutual benefit. The Gutenberg galaxy is rejoining Huxley's world in this incredible odyssey.
---
Other articles:
---
---