Visual marketing is flourishing in 2016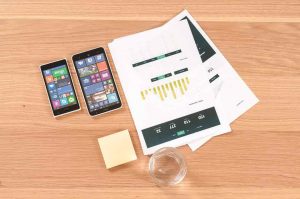 In marketing the study of consumer habits can be used to publicise businesses. Consumers have evolved and advertising must be even more relevant to retain their attention. Creating visuals to appeal to customers can only be accomplished with a detailed knowledge of the concepts that appeal to them. Here are just some of the many concepts that have a good chance of catching a prospective customer's eye in 2016.
Invest in emotions
Businesses are looking more and more for positive values. Families, return to nature, pets, these are all themes that speak directly to the target group's emotions. The idea is to conceive pleasant images, both positive and peaceful, to be viewed and to retain the viewer's attention. These images should firstly be chosen for their beauty, their emotional impact, and should also attract the spectator's attention long enough for the message to be registered. However, be careful not to use visuals that are too dated, and do not correspond to the consumers' view of their modern lifestyle.
A little drawing is better than a long speech
People are stressed, they're on the run everywhere and don't have the time to study advertising contents in detail. Effective marketing can rely on striking designs that speak for themselves: computer graphics are amongst the most effective concepts. The visual is the most important, and the text should only be a complement to this. In this context, the idea is to rely on vibrant contrasted colours, and instantly recognisable images, to quickly win the viewer.
Flat design does not make marketing fall flat
A flat design, based on colour charts without relief and overloaded decors, plays on the same concept as infographics. Renowned designers increasingly incorporate this art in their works and have made it accessible for the general public. Its simplicity assures, and its message is not encumbered by superfluous decorations. This concept, omni-present since 2013, relies on a hierarchy of very clear information: the most important elements are placed at the forefront.
Try a little innovation?
It is not necessary to find out everything about your customers to know that consumers nowadays are more and more captivated by the new technologies. By integrating robotic elements or virtual realities into your advertisements you can add a component that is still new enough to intrigue and interest prospective customers. It's an excellent way to provoke curiosity and to retain the consumer's interest.
Sometimes the image moves
The new technologies are not just intended to illustrate. They can also be used in the context of a cutting-edge digital marketing campaign. Short videos might well be integrated more often in future advertising to accentuate the dynamics. The fifteen second spots, presented on Instagram are a very good example. They must be extremely brief to effectively counter the consumer's jadedness, and the real challenge of 2016 is to be found there.
---
Other articles :
---
---