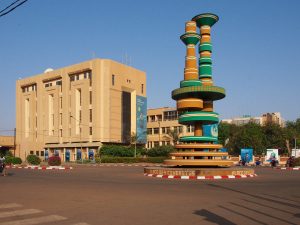 A country's development progresses with digital. This important challenge for the African continent will be taken up at the African Global Telecom Business fair which will be held between 24 and 26 November 2016 in Ouagadougou. During the three day fair, African telecom professionals from different countries will debate the matter of investment in African telecommunications.
The GTBM fair will be the meeting place for all the financial and institutional players developing digital solutions in Africa. Here, they can analyse the challenges of technological development during the three days of conferences and meetings. Expositions will also be held, which will allow communications and consumer professionals to take stock of the installations already created and of those to come.
 The digital economy: an essential vector for economic development
700 million Africans use a mobile in 2016, which is eight times more than in the year 2000, and the smart phone has become the key for financial exchanges on a continent where banking is under-developed. The access to smart phones and fibre facilitates the increase and success of commercial exchanges. This self-evident fact has not escaped second hand mobile providers who obviously have a significant interest in making these products available to everyone.
Three days to immerse yourself in African digital
The major mobile brands, already excited by the prospects, have not passed up on the invitation of Péma Bamouni, the president of the fair's organisational committee.
The conferences will broach all the subjects that can bring to light the role of digital transversal in the current economy, and facilitate a better grasp of the needs of the countries and their populations. The principal themes during the three day fair will be highly technical, such as roaming in the ECOWAS region or the integration of systems for a better mobile money development in this area. Other topics to be aired include data ethics in its utilisation, and the role of public authorities in fighting cyber crime.
Awards to encourage a better adaptation of digital solutions
The gala evening, that will close the three days of exchanges, will honour the most innovative telecommunications companies and those that have proposed the best adapted solutions for the needs of African countries. These trophies will be attributed to the:
best global provider,
best internet service,
best electric money service,
best SMS service,
best voice call service,
best public initiative,
best manager,
and best innovative African ITC service.
On this occasion, consumers will have the opportunity to vote in each category.
From this point on, the African GTBM should be held annually to allow everyone to follow digital development on the African continent, where the support of a very young population guarantees the success of new telecommunication resources.
---
Other posts:
---
---