Africa, the new marketing and communication's eldorado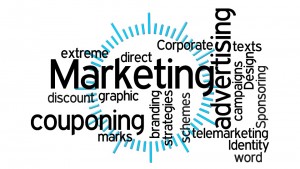 Having been left behind for too long in communications and marketing, Africa seems, at last, to be attracting the interest of the largest networks. The continent has a growing middle class, a population that increases with every passing day – it could well hit the 2 billion mark in 2050 – but above all, it has a growth rate of 5%. Africa is attractive.
WPP is the world's largest group of communication services. The company employs more than 190,000 people in more than 3,000 offices across 112 countries.
WPP were the first to focus on the potential of the African continent. Their acquisition in 2013 of Native, African leader in digital marketing, gave the company connections on the whole of the continent. Since then, everything has been going in the right direction, and WPP have acquired amongst others Cerebra, Quirk and Gloo, three large communication agencies based in South Africa.
Today WPP is already established in 25 sub-Saharan African countries with a capital attaining 650 million dollars in Africa, of which 500 million comes from South Africa. The group currently employs 30,000 people in Africa.
Sensing growth perspectives and immense possibilities of expansion, WPP decided a short time ago to launch a training program and start the first marketing academy in Johannesburg: the WPP Africa Academy. Eager to cement their position on the African market, this academy will ensure the transmission of knowledge and enable the emergence of new talents among the students, through pertinent and profitable training programmes.
Sir Martin Sorell, WPP's managing director, explains that the African nations must face up to a lack of talent in marketing and communication fields. "In our role as African and world leader of marketing services, WPP commits itself to supporting the development of a professional and creative work force in this sector."
The headquarters is currently based in South Africa, but centres will be set up in Nairobi, Kenya and Lagos, Nigeria. The academy will also provide training in other WPP agencies on the continent, as well as affiliated companies, with the help of online courses. The extremely rich expansion project will provide added resources in the whole of Africa.
Lynne Mueller, director of Worlwide training, is also pleased: "We are very enthusiastic at the thought of continuing to develop the Academy's program, and offer WPP's training in all the regions."
This academy strategy has already borne fruit, since the African academy will be its third training centre after the ones in China and India; in partnership with the SADA (Shanghai Academy of Design and Arts) in 2011, and then in 2015, another partnership with the ISDI WPP at Mumbai (Indian School of Design and Innovation).
---
---