Cape Town: Corporate communication on the agenda for the next annual conference of African communication professionals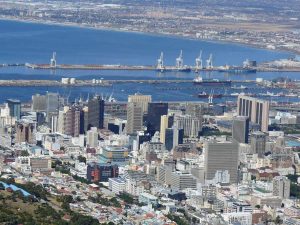 The annual conference of African communication professionals will be held on 2-4 November in South Africa. This annual meeting organised in Cape Town will be devoted to corporate communication. If African companies have appeared to tread water in this very specific branch, they have, on the contrary, shown that their communicators know how to use their imagination in regards to communication marketing. Showing great flair, they adapt messages according to the target group, and play on socio-cultural references to conquer their share of the market.
The theme of this year's annual event, which brings together the branch's economic players, concerns innovation in corporate communication. During the event, discussions will center on the new competences required of communicators in an environment in constant evolution.
African particularities in corporate communication
Traditionally this conference reunites the African branch of the International Association of Business Communicators (IABC-Africa), with company heads, consultants and international communication companies. Beyond this year's theme, talks will be held on the current problems in the communication industry.
On a corporate communication level, participants will be able to discuss the conclusions of the study lead by the VMA Group on African communication professionals in South Africa. This study, now in its second year, broaches recruitment trends in South Africa, as well as many subjects directly linked to this sector: education and advanced training of communication professionals, their salaries and, more broadly, companies' expansion plans. It also covers communication investment plans and even the use of social networks.
Meetings to better understand the African model
The last few years, the African continent has become a dream come true for advertisers. With 700 million Africans equipped with a mobile and 350 million brandishing a smartphone, the continent is a godsend for international advertisers who fully appreciate this dynamic and unjaded population that is still open and receptive to advertising contents. These interprofessional exchanges are an opportunity for overseas companies to grasp the characteristics of this market.
Local advertisers, along the lines of Voodoo Communication, have perfectly understood that to reach the African public, the message must be adapted and "made local". Keeping its colour chart but adapting its message, Maggi praises the merits of its famous stock cube by depicting an African woman, clad in a boubou, and preparing a couscous.
To conquer this gigantic market, communication must be adapted, on all levels, to the offers of the local market and to its economic, geographical and cultural limits. An annual economic growth of 6%, coupled with an ever increasing population equipped with connected objects, opens the way for social networks to establish themselves with a bang. This has a positive effect in communication and impacts directly on the economy.
During the Cap conference the forum will be addressed by 15 speakers. The audience is expected to comprise experts in community management and company leaders intermingled with consultants and students. Several personalities are also eagerly awaited, notably, Robin Russell McCasland, communication leader in the American company Tenet Health Systems and also Gert Schoeman, communication manager at Anglo American Platinum. Digital is the key word for economic leaders who are impatient to know how to adapt their message on the African continent, and thus take advantage of its development rightly coveted by the Old continent (Europe) and the USA.
---
Other posts :
---
---