KOLBUS will jump start luxury packaging at the DRUPA 2016 trade fair!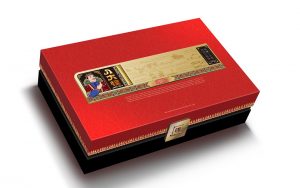 KOLBUS will present a technological innovation that promises to revolutionise luxury packaging at this year's DRUPA trade fair.
KOLBUS, the market leader in hard and softcover bindery equipment, is investing in innovation
For more than 100 years, KOLBUS has occupied the place of market leader in the manufacture of machinery for book covers, binding and printing. Thanks to its experience, expertise and professionalism, the company continues to propose the latest cutting-edge techniques and quality materials for its customers. More than just a simple printer supplier, KOLBUS produces systems adapted to the luxury industry with techniques developed for printers of business reviews and book covers.
From the construction phase to the delivery, a team of engineering experts works on the optimisation of the machines, as well as on all the new graphic and industrial printing techniques. The company works in close collaboration with its customers throughout the development process of their products, and proposes solutions from the project's initial phase right through to the final product.
KOLBUS attracts the attention of the luxury packaging industry
This year, KOLBUS will revolutionise luxury packaging with its new production system: an innovative machine which will enable top of the range publishers to manufacture rigid boxes automatically. These boxes are fitted with a lid, which is held closed by magnets. The product quality distinguishes itself distinctly from those normally proposed in the packaging sector.
This product has already created a buzz and will be present at the DRUPA 2016 trade fair. Visitors will be able to admire the production speed of this KOLBUS innovation. A significant advantage of the new technique is its ability to produce identical boxes in very small or much greater quantities, and in record time. The machine is very simple to use and can produce up to 2,000 boxes per hour. These new possibilities will attract smaller businesses, as well as the big publishing houses for their targeted campaigns.
The DRUPA 2016 trade fair, an international window for printing professionals
This year the DRUPA trade fair will be held in Düsseldorf, in Germany from 31 May to 10 June 2016. This trade fair offers an international window for companies and businesses presenting future technologies and promoting projects that provide jobs and progress. It is the principal trade fair for professionals of industrial and graphic printing as well as multi-channel equipment and multimedia.
Co-founder of this world-renowned trade fair since 1951, KOLBUS proposes its new product to foreign delegations coming from 132 different countries. Hall 16, C22 is the place to discover KOLBUS's 1,400 m² stand, one of the biggest in the fair. Around 30% of the stand will be consecrated to packaging and the presentation of KOLBUS's new project. Not forgetting the display of KOLBUS innovations in other sectors, such as book covers, graphic printing and binding.
Come and discover the new manufacturing techniques of luxury packaging and meet the team of experts to discuss your projects.
---
Other articles: 
---
---